NORWICH FLOWER CLUB
Many thanks for visiting our website.
As one of the older flower groups in the country, Norwich Flower Club was originally founded in 1952 by the late Mrs. Jocelyn Steward. Membership is open to all who enjoy flowers and floral arrangements and we're always pleased to welcome new members, regardless of experience. We guarantee a friendly and relaxed atmosphere in which to develop your interest through our annual programme of meetings, demonstrations, workshops and outings.
You can find out more about us, and our activities, by using the navigation buttons from this page.
Our Meetings
We normally meet on the third Monday each month at 1:45pm (please check our Programme link for full details.) We welcome visitors to our meetings (£8 entrance). Meetings are held in the Music Room at The Assembly House, Theatre Street, Norwich, NR2 1RQ (see below).
At our meetings you can watch demonstrations by experts who will create floral displays, give advice on plants and flowers to grow, advice on current trends in floral designs and useful tips relating to our art. Other activities offered are workshops, outings, shows and social events. A full year's programme of events is always planned ahead which will be enjoyable exciting and stimulating.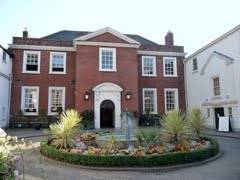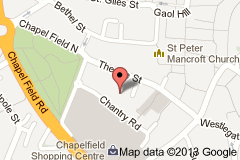 Next Meeting -
Click on our Programme page for details of our next meeting
National Association of Flower Arrangement Societies
Norwich Flower Club is affiliated to the National Association of Flower Arrangement Societies (NAFAS). Flower arranging clubs and societies banded together as the National Association of Flower Arrangement Societies in 1959. The Association has since been a unifying and guiding mainstay to thousands of men, women and juniors whose love of flowers has opened up a whole new world of creativity. In 1984 NAFAS was granted charitable status in recognition of its education activities. It ranks among the most notable specialised National Associations.
Norwich Flower Club lies within NAFAS Area 1 (East of England).The East of England Area was formed in 1954 and is the largest of the 21 Areas of NAFAS. There are 107 clubs with two junior club. Because of the geographical spread of the Area, which extends some 7,000 square miles, a decision was made in 1958 to form Groups within the Area. The five Groups, namely Cambridge, Colchester, East Suffolk, King's Lynn and Norwich act as a liaison between the Clubs within their Group and the Area Association.